Daily training
Beginners level one in 4k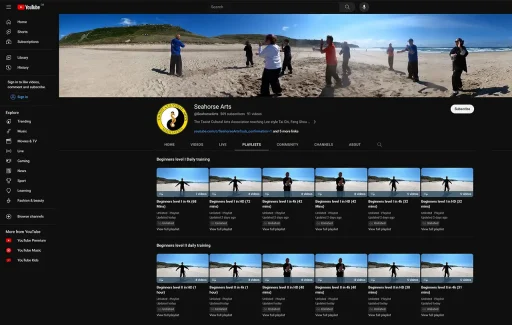 Here is the first section of the Lee style Tai Chi dance and form in 4k. You can use these 360 degree Youtube video playlists to practice at home in between classes.
Drag your mouse, or swipe your tablet, or move your smartphone to change the viewing angle. This means you can see the moves from the sides and from the front if you can't see everything from the person directly in front of you. You can also set the speed of the playback.
Select the 4k videos if you have plenty of bandwidth such as cable straight to the router (fttp) in excess of 45 Mbit.
Subscribe to our YouTube channel to keep updated about fresh uploads.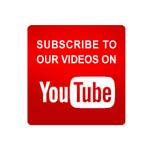 Beginners level I in 4k (32mins)
Short warmup
Six Rabbits Daoyin breathing exercise
Ten minutes loop of the dance 1-10 (360° video)
Ten minutes loop of the form first three sequences (360° video)
Five Lotus Blossoms Qi cutoff exercise (360° video)
Beginners level I in 4k (40 mins)
Short warmup
Six Rabbits Daoyin breathing exercise
3 Kai Men Qigong exercises to open the meridians
Ten minutes loop of the dance 1-10 (360° video)
Ten minutes loop of the form first three sequences (360° video)
Five Lotus Blossoms Qi cutoff exercise (360° video)
Beginners level I in 4k (1 hour)
Full warmup
Six Rabbits Daoyin breathing exercise with commentary
3 Kai Men Qigong exercises to open the meridians
Seventeen minutes loop of the dance 1-10 (360° video)
Twenty minutes loop of the form first three sequences (360° video)
Five Lotus Blossoms Qi cutoff exercise (360° video)
Playlist runtime 68:20
Beginners level I in HD
Select the HD option if have low bandwidth
Beginners level I in HD (32 mins)
Short warmup
Six Rabbits Daoyin breathing exercise
Ten minutes loop of the dance 1-10
Ten minutes loop of the form first three sequences
Five Lotus Blossoms Qi cutoff exercise
Beginners level I in HD (42 mins)
Short warmup
Six Rabbits Daoyin breathing exercise
3 Kai Men Qigong exercises to open the meridians
Ten minutes loop of the dance 1-10
Ten minutes loop of the form first three sequences
Five Lotus Blossoms Qi cutoff exercise
Beginners level I in HD (72 mins)
Full warmup
Six Rabbits Daoyin breathing exercise with commentary
3 Kai Men Qigong exercises to open the meridians
Seventeen minutes loop of the dance 1-10
Twenty minutes loop of the form first three sequences
Five Lotus Blossoms Qi cutoff exercise
Beginners level II
Please visit our YouTube channel to view the level two playlists