You can use these 360 degree
Youtube
videos to practice at home in between classes.
Drag your mouse or swipe your tablet or move your smartphone left and right to change the viewing angle.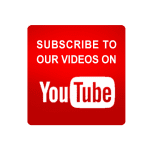 Beginner Stage One
Here is the first stage, learn the first ten moves of the dance, and the first three form sequences, twelve moves.
Take your time and don't rush to the next stage until you have learned these thoroughly and can do them purely from memory without following the video. Make sure you look at the teachers located on the left and right and behind you to get the nuances of the hand positions and stances you can't see from looking at my back view.

T'ai Chi Dance 1-10

T'ai Chi form 1-12

Beginner Stage Two
Here are the next two videos with ten new moves of the dance and form. Learn these and practice them every day until you can do them perfectly without following the video. Use your smartphone or video camera and video yourself then compare it to this video, look at the stances, posture, and hand positions. Even better go to one of our classes or subscribe to the Zoom lessons and we can teach you in person.
Get hold of a copy of Chee Soo's Tai Chi book from Seahorse Books, it's cheaper than Amazon, and look at the Golden Principles of Tai Chi on page 32. Keep your back straight and don't lean forwards or back. Keep relaxed and make sure you coordinate the upper and lower body just the same way I am in the video.
T'ai Chi Dance 1-20

T'ai Chi form 1-20

Beginner Stage three
Here are the final videos of the forms for the beginner stage. The best times to train are for one hour after sunrise or for one hour before sunset. Use your Tai Chi book and read up on the principles, make sure you keep upright but relaxed, and let the shoulders sink down. Keep your breathing in the lower abdomen and don't puff up the chest when you breathe. Always keep the arms slightly bent so the Qi can flow. Keep your head in alignment with your spine. Stay relaxed at all times, especially the mind. Make sure all the movements are circular in nature or curves. Avoid taking big steps that will stress your knees and tense your muscles as this obstructs the flow of Qi.
T'ai Chi Dance 1-30

T'ai Chi form 1-30

Intermediate stage
There follow three more videos of the intermediate and four more of the advanced stage up to instructor grade. In total there are 184 moves of the Tai Chi dance and 140 moves of the Tai Chi form. We have unlisted Youtube videos of these two forms incrementing in ten moves stages. As a general guideline, you should be able to learn at a rate of approximately one move per week. These videos are not publicly listed and are only available if you are a member of the Taoist Cultural Arts Association or have subscribed to Lockdown Tai Chi Zoom lessons.