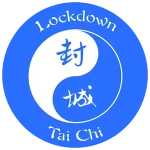 We are offering free online Tai Chi lessons every day during the lockdown. Wherever you are located and whatever your level of experience, beginner, intermediate, or advanced, you are welcome to come and join our classes, and yes they are completely free of charge for the duration of the lockdown, but if you wish you can make a donation to support the cause. You can train once a week or every single day and there are special classes in the evenings if you are working.
Our Lee style Tai Chi has enormous health benefits and can increase your level of Qi or life force and improve your health and strengthen your immunity on a daily basis.
We are a professional team of Tai Chi teachers with years of experience and we would love the chance to show you what we can do and give you some insight into what Tai Chi can do for you.
So come and try it, what have you got to lose?